Full Pint, Full Flavor
While most grain that distillers use comes from modern varieties of North American malting barley developed from narrow family lines, Full Pint traces its origins far outside the borders of the mainstream.
Full Pint is a spring 2-row bred and developed by the Oregon State University Barley Breeding Program (OSU). It was part of a program to isolate genetics that could be used for natural stripe-rust resistance, a fungal infection detrimental to barley. 
Shop Full Pint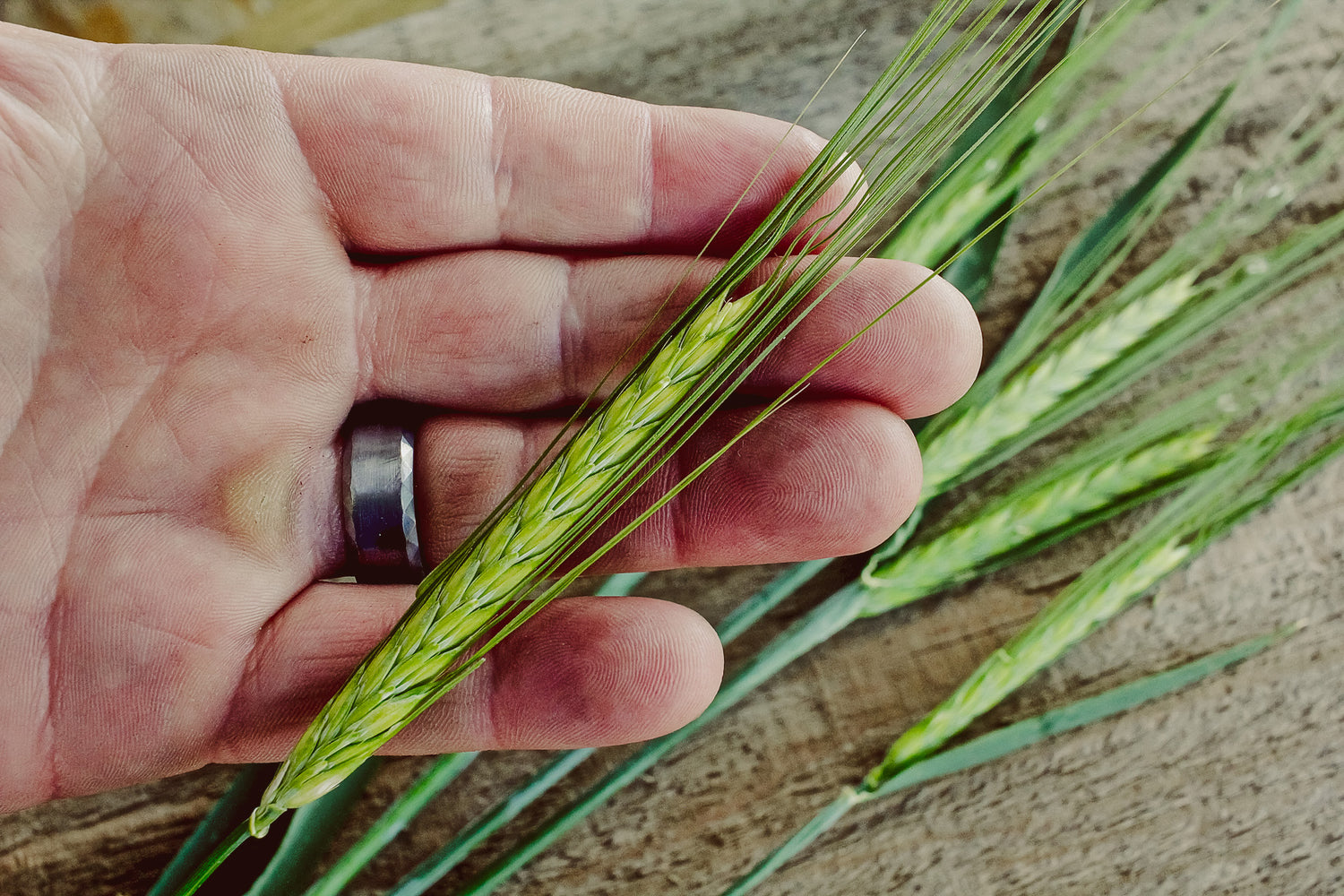 FULL PINT | Madras, OR
OSU used "Shyri," an Ecuadorian feed barley variety known to be rust-resistant, and crossed it with "Galena," a proprietary malting variety that Coors Brewing Company brought over from the Czech Republic. The result was called "Short Pint" because of its short stature and stem length, a common trait in European barleys.
"Short Pint" was renamed "Full Pint" (because who wants a half pour) and released to the public in 2011. In 2015, Brad and Seth Klann approached OSU and acquired 100 pounds of seed, just enough to plant one acre. That first successful harvest of one acre yielded enough seedstock to plant 70 acres in 2016, all for the Klann's new venture: Mecca Grade Estate Malt.
Central Oregon's High Desert climate and the use of irrigation proved to be the keys to successfully raising the variety. The Klanns are now the world-wide primary growers of Full Pint.
When malted at Mecca Grade, Full Pint exhibits a rich, macadamia nut sweetness, which transitions to toasted walnut and chocolate the darker it is roasted. "Metolius", their Munich-style malt, is what is used in our whiskeys. Full Pint is an example of how much character and depth of flavor a single estate malt can give to a spirit.
Shop Full Pint
Featured collection
Regular price

Sale price

$96.00 USD

Unit price

per

Regular price

Sale price

$96.00 USD

Unit price

per

Regular price

$126.00 USD

Regular price

Sale price

$126.00 USD

Unit price

per