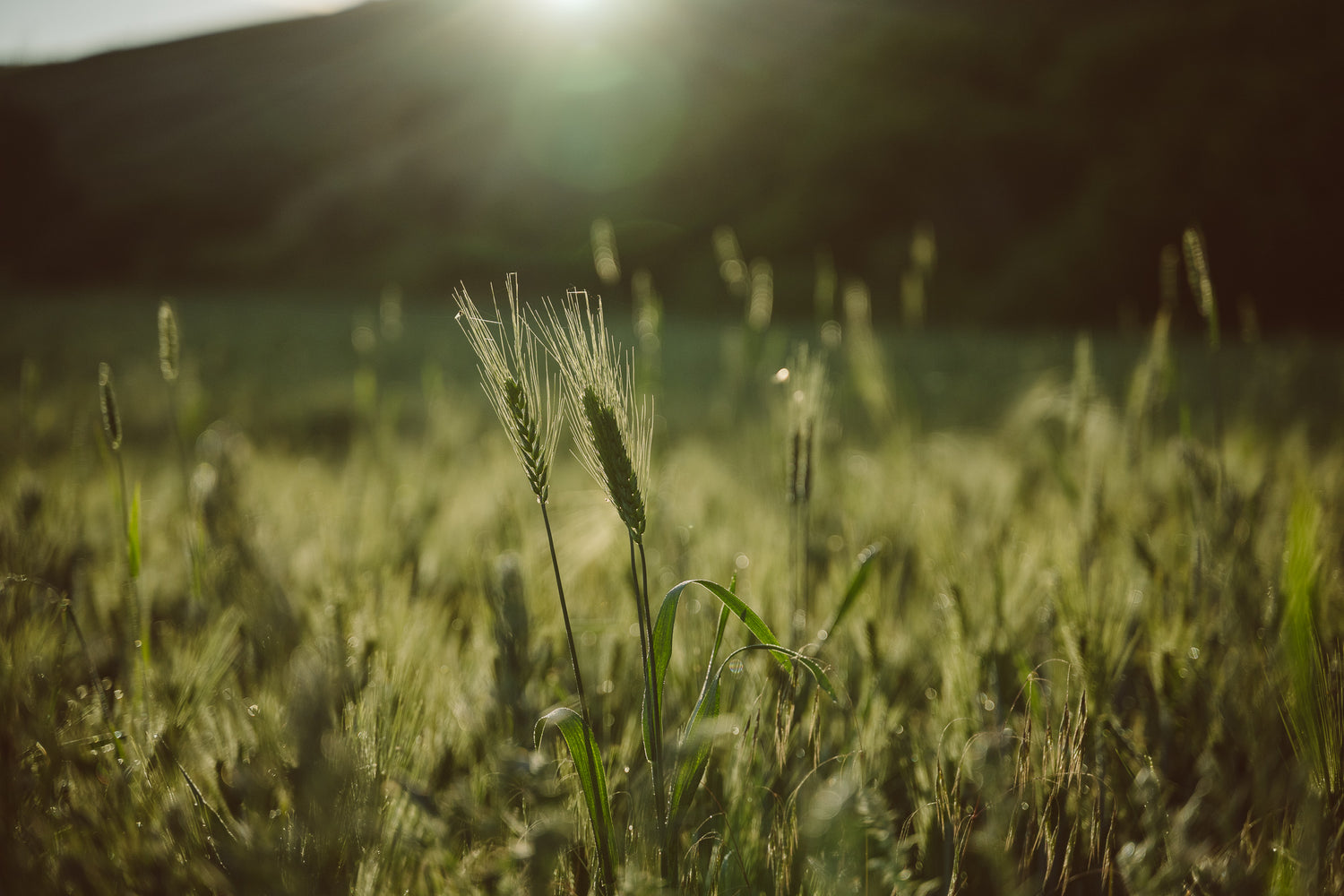 PURPLE EGYPTIAN | Endicott, WA
Purple Egyptian is a heritage barley that originated in the Middle East, made its way to the Caspian Sea and now grows along the Palouse River. It's tended by Don Scheuerman of Palouse Heritage, a grower that specializes in heritage and ancient grains.
During its growing season, this six-row barley grows in waves of deep green with faint purple hues. Before harvest, the stems shift to gold and the bran turns a beautiful deep purple color.
Don's family has farmed in the hills of Endicott for generations. His Russian roots landed in the area in the 1800s.
Available 2024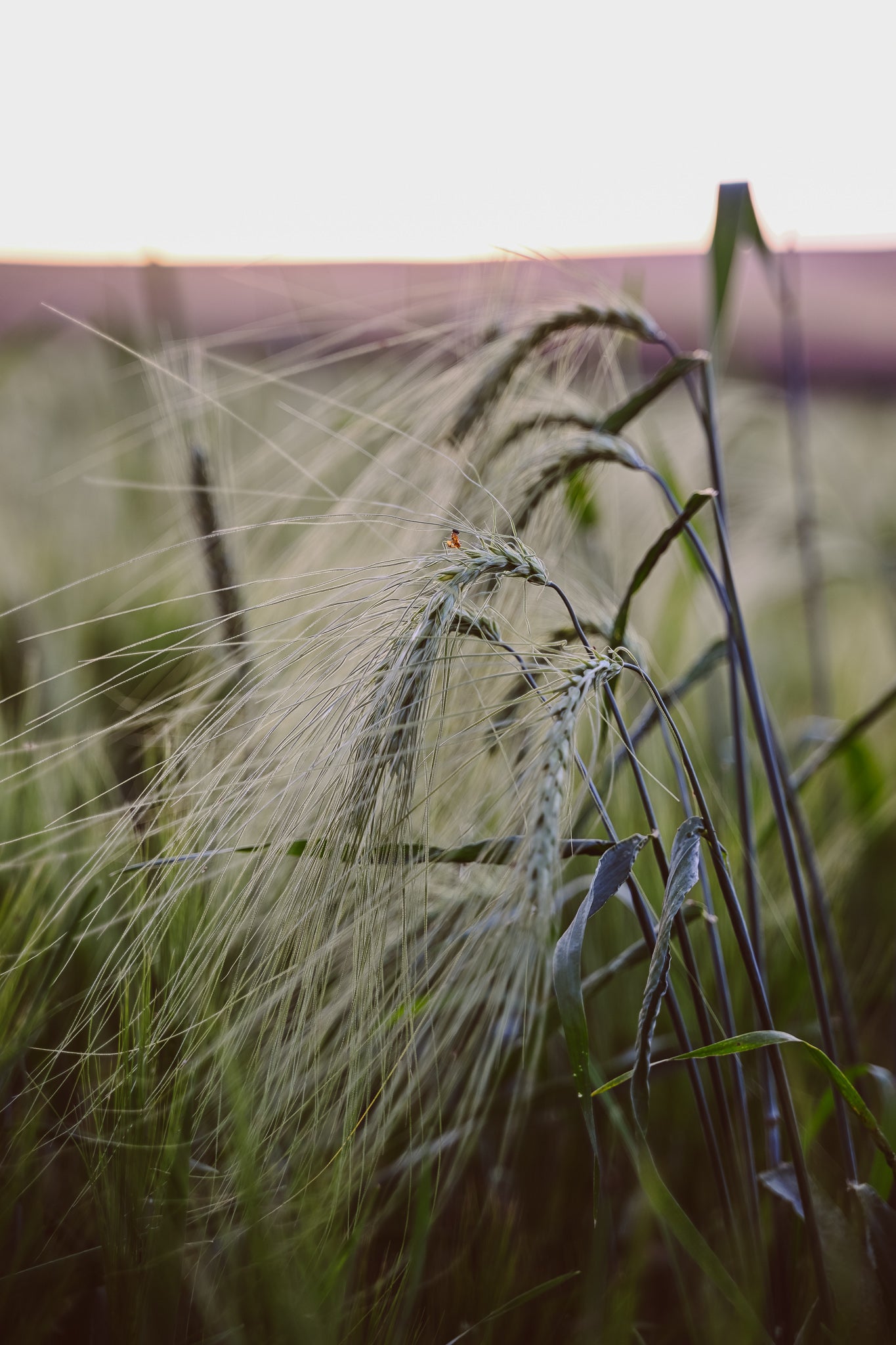 SCOTS BERE | Endicott, WA
Don grows many varieties throughout his acreage. Like Purple Egyptian, Scots Bere is an ancient heritage barley. Although, it took its own journey to get the PNW. Scots Bere originated in mainland Scotland, then took a short hop over to the Orkney Islands and has been grown there for thousands of years.
It's found a happy home with Palouse Heritage in plots along the river. Even with its drooping spike, it stands taller than the Purple Egyptian during growing season. Its awns grow long and spindly and it makes for a beautiful sight come harvest time.
Palouse Heritage practices regenerative farming. Their acreage of ancient varieties is naturally pest-resistant. Don cycles in legumes during the plot's off year to provide life-giving nitrogen back to the soil. Restoring the microbiome in the soil layers ensures healthy land cultivation for years to come.
Available 2024